BFY Productions head's up FOX Team Project with Reed Hansen. "Battle Falls, The Whole Story"
FOX and BFY Productions proudly present "Reed Hansen's Battle Falls, The Whole Story".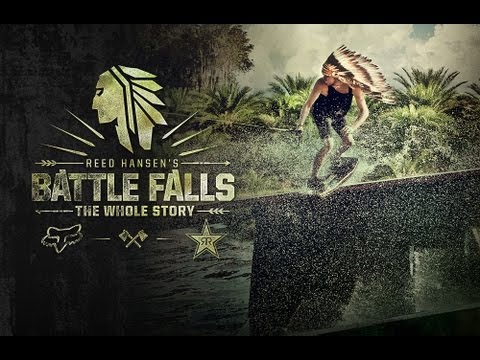 BFY Productions Director and Producer Sean Kilgus, teamed up with FOXHEADINC and Reed Hansen to cover the build, event and mind blowing session to follow. Along with fellow director Tony Augustinack, the Team pushed the boundaries of wakeskating documentation shooting the RED EPIC and new Sony NEX-FS700 high-Speed cameras. What an amazing project to head up and be apart of.
-Sean Kilgus/Director/Producer/Editor/BFY Productions
Executive Producer: Todd Hicks and FOXHEADINC.
Produced by: Sean Kilgus
Filmed and Directed by: Sean Kilgus and Tony Augustinack
Creative: Sean Kilgus and Tony Augustinack
Stunt Concept: Reed Hansen
Edited by: Sean Kilgus, Tony Augustinack, and Dieter Humpsch
Cameras: Tony Augustinack, Sean Kilgus, and Cody McGraw
Additional Cameras: Dieter Humpsch-Build Scene
Shot on Red EPIC and NEX-FS700 by Sony
BFY Productions